Research at the Intersection of Science, Technology, Policy and Economics
We conduct research on energy consumption and related impacts to inform policy, standards, and decision-making for the benefit of society and the environment
Staff Spotlight: ​​​​​​​2021 Director's Awards for Exceptional Achievement
2021 Early Scientific Career
For exceptional scientific leadership in technoeconomic and environmental analysis of hydrogen storage and net carbon-negative technologies.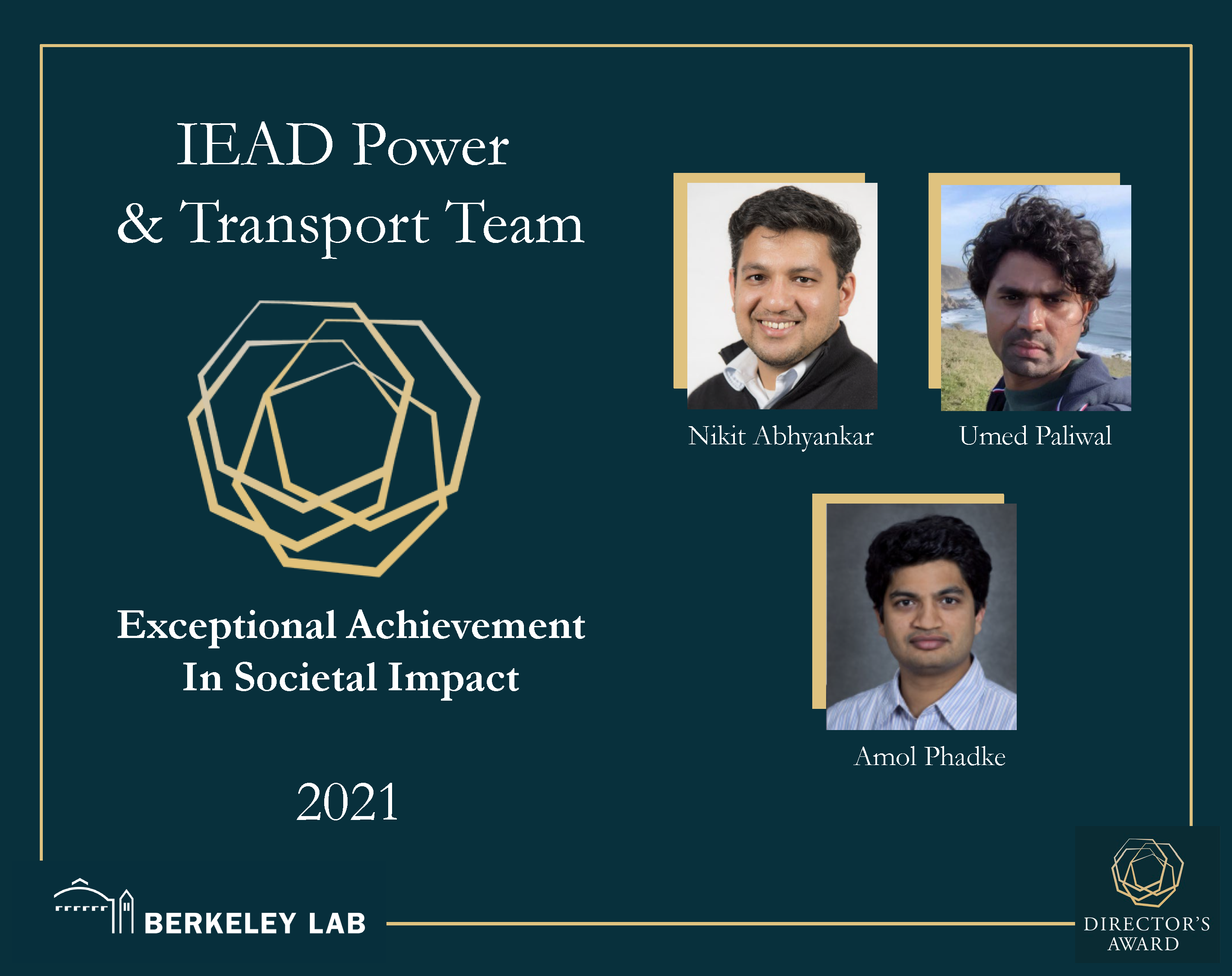 2021 Societal Impact
Recognizing the pathbreaking research done by Amol Phadke, Nikit Abhyankar, and Umed Paliwal in decarbonization of the US grid and transportation systems which laid the foundation for the United States' Nationally Determined Contribution and goal of 100% clean electricity by 2035.
Inclusion, Diversity, Equity and Accountability (IDEA) Spotlight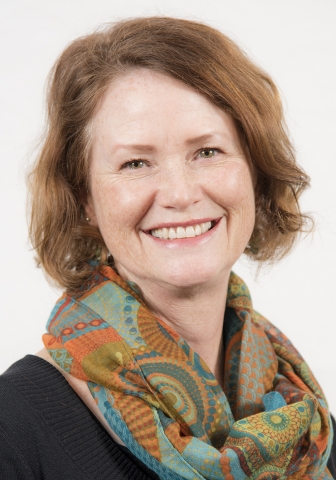 Liz serves as the EAEI Division representative to the Women Scientists and Engineers Council (WSEC) ERG and has been co-chair of the WSEC Networking Committee for over 5 years. In that capacity, she has led/co-led several initiatives that support the Lab's IDEA principles including:
Lab-wide events including the 2020 Women @ The Lab virtual awards ceremony and past years' annual networking events.
The WSEC "Co-coaching Initiative" that offered skill-building sessions and created a community of practice for any Lab employee who wished to improve their skills with difficult conversations, including constructively giving and receiving feedback
Monthly events that include Women @ The Lab talks, peer exchanges and skill-building sessions
Led volunteers to develop myriad Women's History Month events and resources for the Lab community
Facilitate collaboration between WSEC and other ERGs on speaker events and intersecting topics
Outside of WSEC, Liz participates in the monthly ETA IDEA Working Group meetings, and was part of a small team that formed an equity/justice group within the Electricity Markets and Policy Department with two key objectives: 1) operationalize IDEA principles in group processes in the department; and 2) develop equity/justice-related research proposals. She also supports the Lab's K-12 outreach efforts in various ways; most recently she recorded a video demonstration of Middle Eastern percussion instruments for the Lab's December Live Science outreach event.
Berkeley Lab's National Energy Storage virtual summit will convene and connect national and regional thought leaders across industry, government, communities, and the research enterprise.
Hosted by Berkeley Lab's Energy Storage Center, the summit aims to catalyze solutions and partnerships around specific challenges in energy storage deployment, and enable our nation's transition to a clean, affordable, and resilient energy future. 

Learn more and register: national-energystorage-summit.lbl.gov