Berkeley Lab Researchers Receive Awards for Cooling Efficiency Work
September 10, 2020
Two researchers at Lawrence Berkeley National Laboratory (Berkeley Lab) have been recognized by the Kigali Cooling Efficiency Program (K-CEP). The awards for Nihar Shah and Won Young Park honor their work on improving the energy efficiency of cooling systems and evaluating the benefits of those improvements.
Shah, Presidential Director of Berkeley Lab's Global Cooling Efficiency Program, received K-CEP's "Lifetime Commitment to Cooling" Award in recognition of his groundbreaking and visionary research and lifetime of commitment to efficient cooling. His research has led to both a widespread recognition of the opportunity to improve efficiency alongside the phasedown of refrigerants under the Kigali Amendment to the Montreal Protocol, as well as improvements in energy efficiency standards for cooling equipment in many countries including China and India.
"I am deeply honored to accept this award and very grateful for the support from the K-CEP community for the important work we do together for people and planet," Shah said.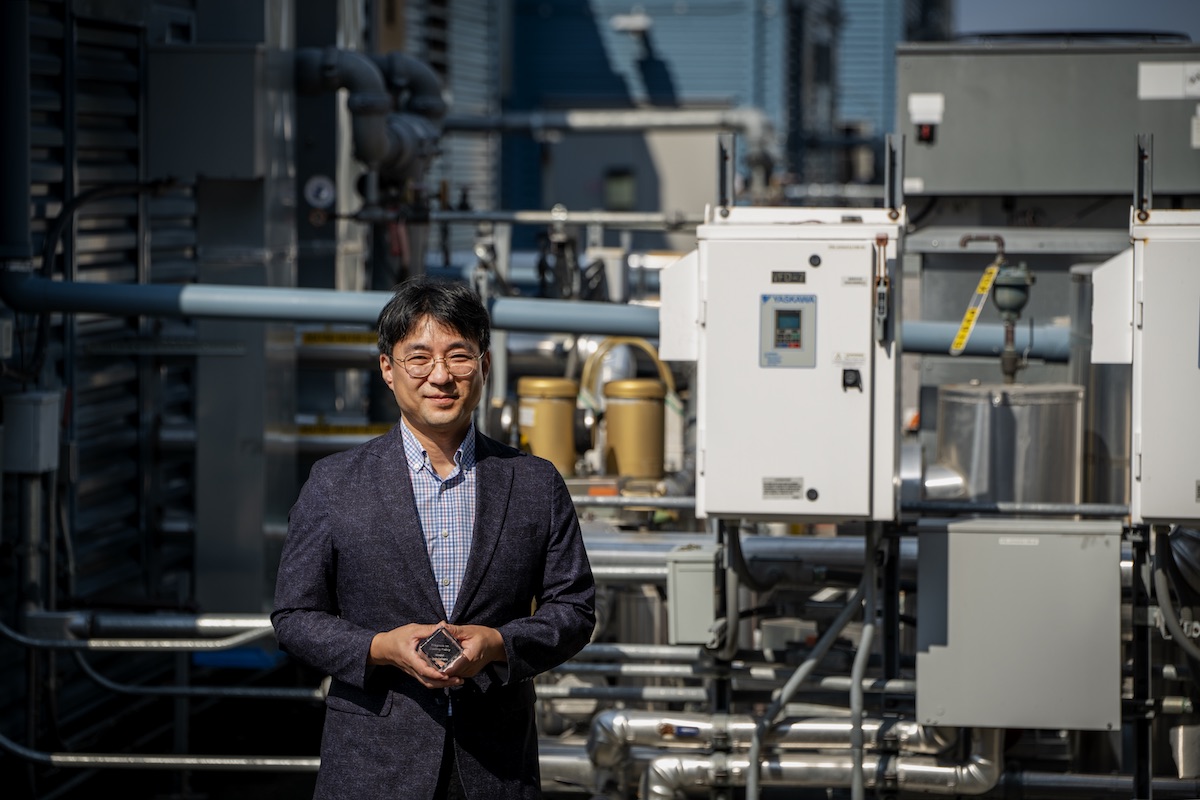 He and Park, a senior scientific engineering associate from his team at the Lab, also jointly received K-CEP's" Progress on Cooling Policy" Award, along with the UN Environment Programme's (UNEP) United for Efficiency (U4E) Initiative and the Natural Resources Defence Council (NRDC). That award recognizes the recipients' work on the U4E Model Regulation Guidelines for energy-efficient and climate-friendly air-conditioners.
"We are pleased and honored to receive this award, together with UNEP and NRDC partners from K-CEP," Park said. "Hopefully the work we developed together can help emerging economies improve their energy efficiency standards program for cooling equipment along with their refrigerant transition."
K-CEP is a philanthropic program that supports efforts to improve energy efficiency alongside the implementation of the Kigali Amendment under the Montreal Protocol to phase down certain types of refrigerants because they are powerful greenhouse gases.
A transition to safer refrigerants, supported by policy improvements and aligned with the aforementioned model regulation guidelines, could save the world 558 terawatt-hours by 2040—equivalent to electricity generation from 255 500-megawatt-capacity power plants and 516 million tons of CO2 emissions.