Electro-Chemical Arsenic Remediation (ECAR)
In ElectroChemical Arsenic Remediation (ECAR), electricity is used to continuously dissolve an iron electrode, forming a type of rust in the water. Arsenic in the water binds to the rust particles, which can then be removed. The rust particles are created electrochemically at the time of use, eliminating the need for a costly supply chain. In addition, electrochemical processes resulting from the use of electricity greatly enhance the arsenic removal capacity (i.e. arsenic removed per unit iron input) relative to the common chemical methods of arsenic removal.
The only inputs required for ECAR treatment are ordinary mild steel plate electrodes and low voltage (< 3 V) electricity. During the ECAR process, trivalent arsenite (As[III]) is oxidized to pentavalent arsenate (As[V]). This is a key reaction, as As[III] does not adsorb as strongly as As[V] to mineral surfaces in natural waters, making it difficult to remove without pre-oxidation to As[V].  Both forms of arsenic are present in appreciable quantities in contaminated groundwater.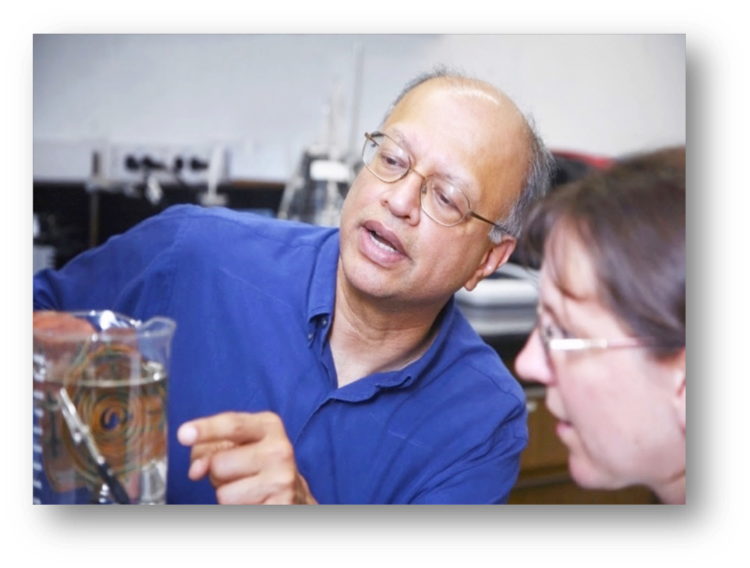 ECAR has many advantages over other low-cost arsenic removal methods such as chemical co-precipitation with ferric salts and filtration through activated alumina or granular iron-based adsorbent media. These include:
Higher adsorption capacity due to the much larger surface area of newly precipitated nano-scale particles
Ability to oxidize and effectively remove As[III]
No need to backwash media, (since media are removed by precipitation)
No need for media regeneration, avoiding the need to handle strong acids or alkalies in the field
Low maintenance needs (electrodes can be cleaned by automatically reversing the current direction during operation)
Strong pH buffering ability (no need for pH adjustment)
No need to import, manufacture, deliver, or handle media or chemical additives
Very low production of waste sludge
Amenability to automation
ECAR operates at low voltages (< 3V in real groundwater with steel plates spaced 2 cm apart), easing electrical safety issues.  Power can be supplied using grid, battery, or solar photovoltaic sources. The semi-batch process allows for electricity interruptions, and the equipment can be made robust against voltage surges, sags, and spikes.  Arsenic-remediated water can be pumped and stored into an elevated delivery tank, preventing water supply disruptions during electricity outages.
ElectroChemical Arsenic Remediation (ECAR)
Electro-Chemical Arsenic Remediation for South Asia