Cal-THRIVES
A California Toolkit for Heat Resilience in Underserved Environments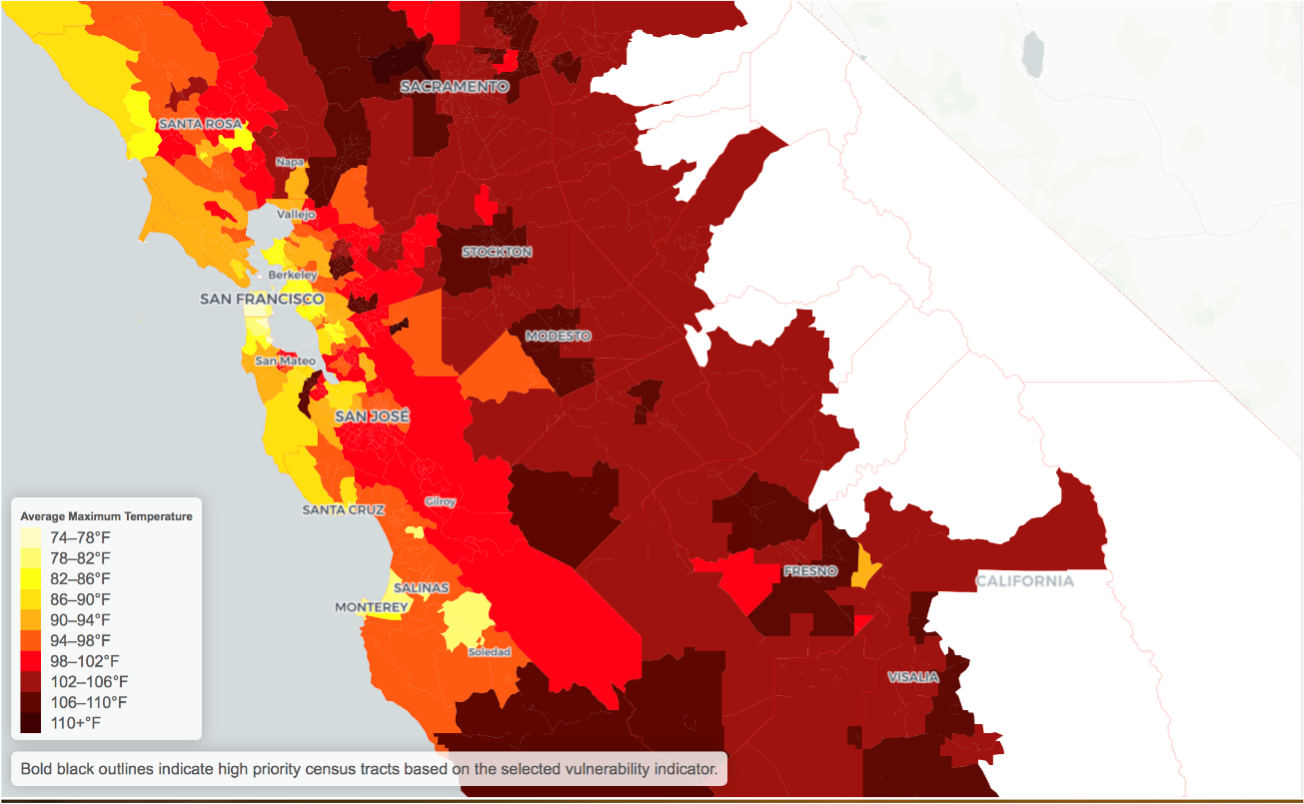 Heat is increasingly brutal in California's Central Valley, where low incomes, poor air quality, old homes, and high utility bills disadvantage many residents.  The good news is that we can act now on preventative strategies to mitigate heat health impacts. The multi-disciplinary Cal-THRIVES project has developed a cooling toolkit for local and state stakeholders below with the following objectives:
Increase awareness of heat-related vulnerability 
Identify areas that are vulnerable to extreme heat events
Remedy the built environment, such as building retrofits & increases to tree canopy
Enhance community and home cooling programs
Improve social capital and connectivity at the neighborhood level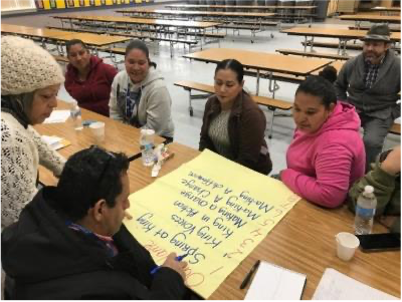 Our research and heat-resilience recommendations incorporate both community inputs and science:
Community Engagement
Cooling center characterization and improvements
Neighborhood-scale building modeling
Outdoor measure modeling
Overview slides [pdf file]
This toolkit was developed as part of the Cal-THRIVES project funded by the California Strategic Growth Council.
Team: 
Lawrence Berkeley National Lab led the project and building modeling using CityBES
Indicia Consulting social scientists led focus groups and in-depth individual interviews.
Susan Mazur-Stommen, Haley Gilbert
University of Southern California led outdoor modeling using Envi-MET
George Ban-Weiss, Alexandra Bruce, Yuxi Liu, Kayley Butler
West Fresno Family Resource Center led for community outreach and phone surveys
Janice Mathurin, Yolanda Sue Randles
We also thank the Fresno Economic Opportunity Commission for energy assessment data and phone survey support. 
For any questions or further information on this project, please contact Max Wei (MWei@LBL.gov) or Ronnen Levinson (RMLevinson@LBL.gov).